PAXbaby.com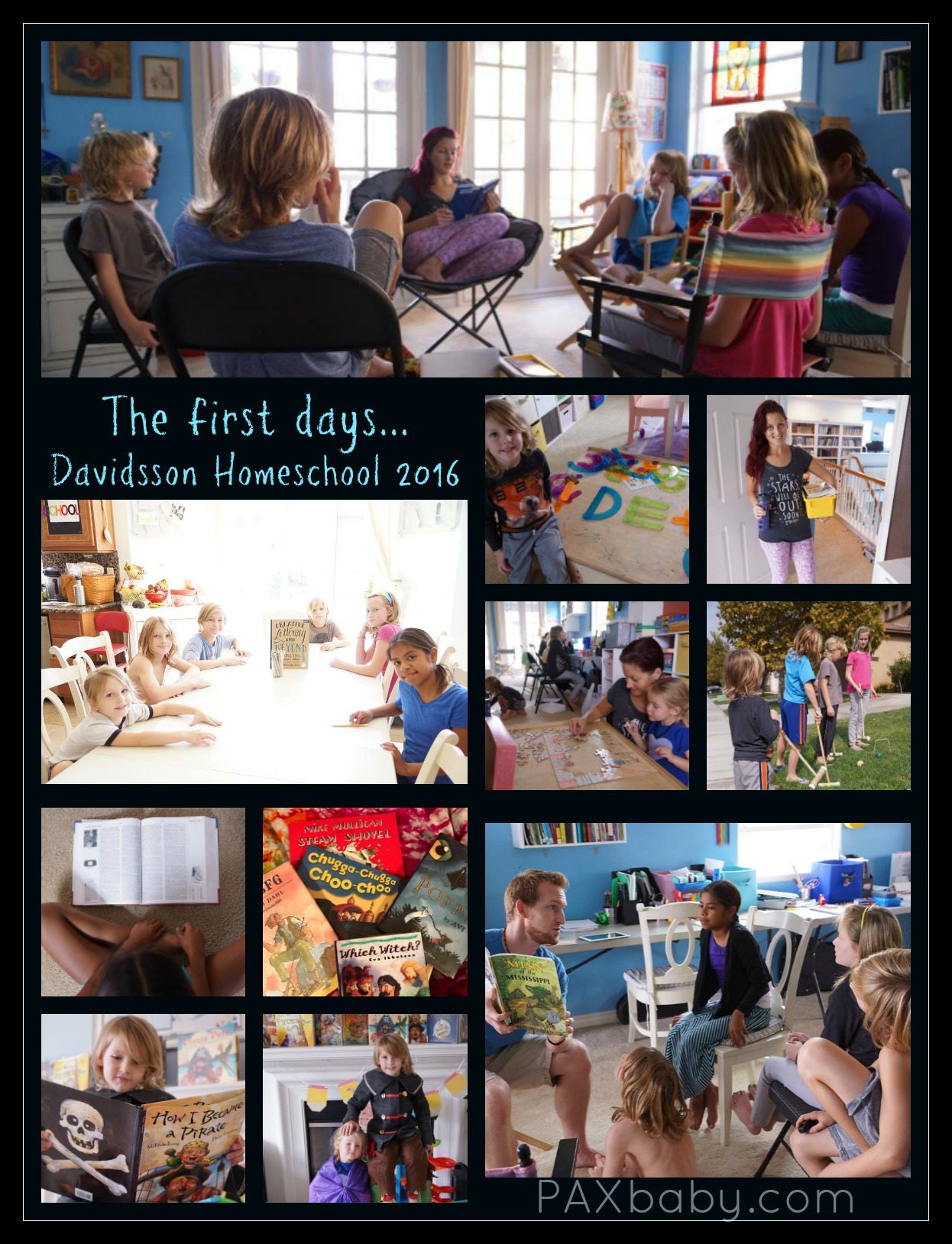 PAXbaby.com
As September moved on through the month, my anxiety got worse and worse! My children hadn't even started their first week of school, and some of our friends have been back for weeks already! How would we ever catch up? How would we be able to take any breaks? How could we fit it all in? The night before school started, I took a deep breath, and realized…. even if we had started in July, put in long days, and not taken any holidays, there is no way for any teacher to impart ALL the information that they would want to their students. It's simply not feasible! So instead, I made a list of what I really really really want to focus on this year; maybe next year a different set of skills will seem most important!
This school year, my main goal is to maintain a loving atmosphere of peace and acceptance. A place where anyone can say anything, and the rest of the group will respect the opinions held, the words written, and the feelings expressed. This includes my own, as one of the guiding adults! It's a whole new world this year in our classroom which was converted from our formal living area in our two story house; for the first ever, I am a contributing homeschool teacher, while PAXdaddy Aaron explores the realm of balancing a part time job with his homeschool teacher role as well. Dehesa Charter School hosts our homeschool education providing funding, support, and on Tuesdays, a slew of fun classes for the kids to attend. While we have been enrolled for 6 years now, Aaron hasn't used his teaching credential and Masters in Education since 2004 when he last taught elementary school in Santa Barbara. When we encountered the opportunity for him to teach this year, we both agreed it would be a wonderful adventure and so, I juggled my full time work schedule to accommodate teaching a full 5 hours 5 days a week. No matter how hard we thought our juggle was previously, it was NOTHING compared to our new schedule!
I'm so proud to say that even my own mom, PAXmommy Catherine, has joined our teaching team. The last time she taught in a classroom setting was my own homeschooling education, and it's a fun last from the past for her to work with her grandkids on the most important years of their childhoods! I recruited her when I realized how hard this year was going to be for both Aaron and I, and she will be teaching a variety of topics including a read aloud book, nature study, and helping the children expand their creative writing skills 2 hours 3 days a week! It's going to be an epic year for all of us!!!!
Charlotte Mason has provided the basis for our teaching methodology, but we dabble in Montessori and Waldorf learning with a high interest in Classical Conversations. Now that I've name dropped my 4 favorite and widely varied learning styles, you can google to explore which each one can contribute to a homeschool classroom of seven children ranging from an 8th grader down to pesky preschooler! Wheeeeew… no wonder I'm exhausted!!! PAXdaddy Aaron and I are being asked what curriculum we use, but we are dabbling with a few different companies including BOB books, Catholic Heritage, Meet the Masters, Thinkwell, Saxon, Cherrydale Press, and more! Charlotte Mason has a compelling argument for learning directly from "living books," and since we are a literary family, this suits us all quite well.
It's a strange situation for a long time, experienced teacher like Aaron to be sharing the classroom with such a novice as myself, but I am hoping that my brand new enthusiasm will mesh well with his logical knowledge and provide our family an exciting, fun, inspired year. Here's to hoping that your children's school experiences are also filled with the light shed from the lightbulbs lit and connections made each and every day!
paxbaby
*happy learning*
paxbaby
PAXbaby.com