PAXbaby.com
Happy 2 weeks to #babycate and OH NO, I have mastitis!
PAXbaby.com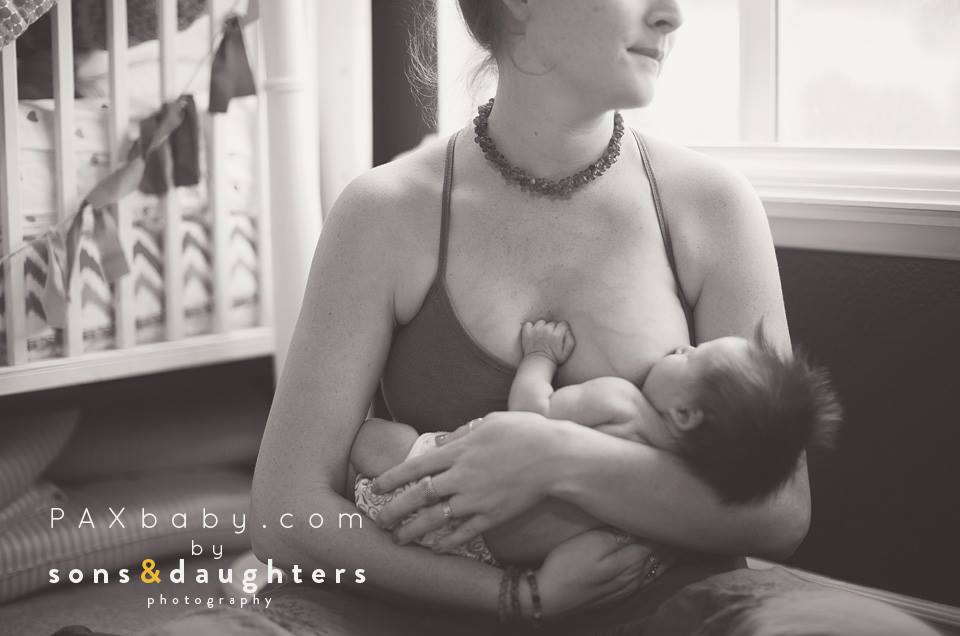 PAXbaby.com
Mastitis is the pits.  It is such an awful affliction that women have to deal with when dealing with breastfeeding / pumping, and it's just not fair.  I'm not a whiner about most things, but when it comes to pain, I am such a wimp.  And when it comes to mastitis, I'm such a complainer.  I don't take it for the team, and I certainly don't keep mum about it.  My whole family knew exactly how miserable I was, and how much I detest mastitis, and how hot / cold / achy / sad / miserable I felt.
PAXbaby.com
They say that mastitis strikes when the mother has been to active or too stressed, neither of which seems to fit the bill since I haven't left my own yard for over 4 weeks, nor been back to work yet.  #babycate & I have spent our babymoon cuddling, taking pictures, enjoying long baths, and reading books with her older siblings!  Not fair then for mastitis to strike me down just when I was planning to venture out to the neighborhood park!  How dare mastitis ruin my plans to take #babycate's first babywearing video!!  And then I realized….  maybe it was exactly those plans that brought on the dreaded boob plague!  Maybe what my body was telling me was that I needed those extra days to rest up!  Even though the birth went amazingly well, and my body is healing so easily, maybe what I needed was to continue to rest, and enjoy these precious moments before getting back in the swing of things!
PAXbaby.com
So although #babycate and I seem to have conquered that mean mastitis bully, thanks to the wonderful advice & help from a multitude of friends, I have cancelled all plans for the next week and a half.  I broke a playdate I was planning with a sweet friend.  I folded up my jeans, and got back out my lounge pants.  I downsized my Thanksgiving plans.  I'm taking it easy in a professional way, and staying here in babymoon mode an extra week!  #babycate's main goal in life is to restore her breast world back to normal over here, and my goal is to relax, let go of my plans, and be okay with that!  I am so grateful to the PAXmommies who have insisted that I take extra time, and to PAXdaddy who is managing the household, while also renovating our living room!  I am so grateful to be a WAHM, and I'm so grateful to YOU who have helped me be a WAHM.
PAXbaby.com
Thank you to Sons & Daughters Photography for the breastfeeding photo of #babycate!
PAXbaby.com