PAXbaby.com
There is one last FREE giveaway at PAXbaby.com for our SIXth birthday celebration!  We are SO excited to show you Double Rainbow's newest weft!! You can win a FREE Girasol RR *black* Wrap Conversion Ring Sling before these beauties are available to purchase!
PAXbaby.com
The rules are simple :
PAXbaby.com
Decorate a PAXguy!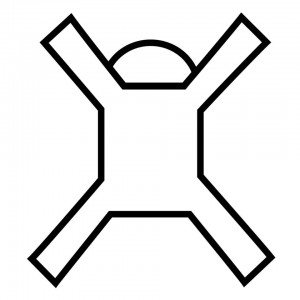 Upload your very own PAXguy as your profile picture at Facebook!  Need help?  Grab a PAXguy from our ready-to-go album!
Fill out the entry form below!
Keep the PAXguy as your profile picture until the random winner is announced on Monday morning at 10 PST!
PAXbaby.com
Fine print :
* If you are the winner, your profile picture MUST remain a PAXguy until the contest ends. or your win won't count!
** If you don't provide your full email and shipping addresses, your win won't count!
*** 1 entry per person please!
**** The winner of this wrap will be randomly chosen!! This contest is not based on skill 🙂
***** PAXguy art can be saved by PAXbaby and used for future facebook posts/ advertising!
****** Shipping on this EXCLUSIVE wrap must be confirmed via email within 24 hours, or a new winner will be chosen.
******* Share, share, share the love by using THIS as the comment on your profile pic and get an extra 5 points:
Happy SIXth Birthday, PAXbaby!
http://paxbaby.com/paxguy-contest/
 PAXbaby.com
Are you READY to win this thing!??!?!!  A Double Rainbow WCRS is a pretty major prize and TOTALLY FREE so I would suggest that you recruit everyone you know to enter to win for you!  The more PAXguys, the merrier!
a Rafflecopter giveaway

PAXbaby.com
PAXbaby.com