Paxbaby.com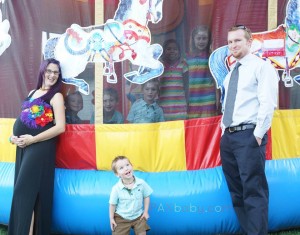 Paxbaby.com
Not long now until Baby #7 makes her appearance.
I wonder how many more Sunday family photos will be left with Baby Cate on the inside!??!
Care to guess?
We are all getting SO anxious for her arrival.
PAXmommy Jillian is busy nesting, and getting everything ready.
HAPPY SUNDAY, PAXfriends!
<3 ,
The PAXbaby Team.
paxbaby
paxbaby