Paxbaby.com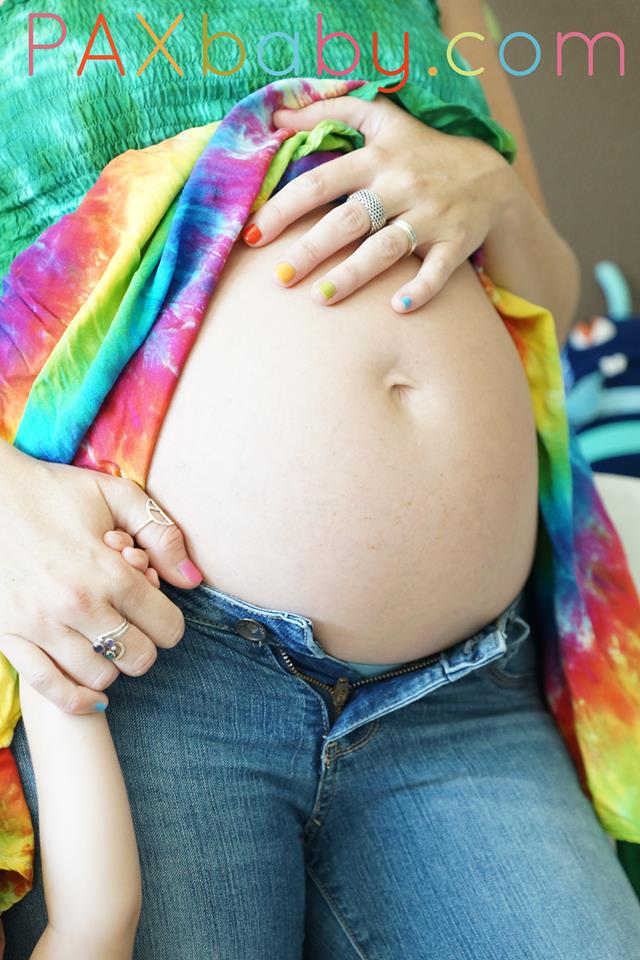 paxbaby
Happy 31 weeks with Baby #7.
Doesn't it feel like we were *just* announcing PAXmommy Jillian's pregnancy?
And now we have only nine weeks left, give or take.
Amazing isn't it??
I wonder when Baby #7 will make her appearance.
Early?
Late?
Right on time?
Good thing Shanna made this bright and beautiful tie-dye shirt-dress to cozy up under, because it is starting to look like those jeans are getting a bit too small.
Which means… Baby Cate is GROWING!

**By the way, you can win a shirt just like this from Shanna's Tie Dye tomorrow from PAXbaby.com's 20,000 FANdango.**

paxbaby
paxbaby