Paxbaby.com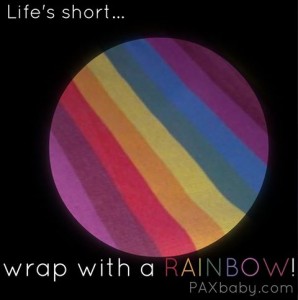 Paxbaby.com
It's here! It's here!

Our Easycare exclusive at PAXbaby.com:
MINI RAINBOW!!!
Mini Rainbow is the adorable mini version of PAXmommy Jillian's very first rainbow woven wrap conversion ring sling!
http://shop.paxbaby.com/easycare/
Looking for that PERFECT rainbow in YOUR life??
This is it.
*sunshine yellow*
*peaceful purple*
&
*happy orange*
Easycares are known to need a lot of love, but once they are broken in, they are perma-stash!
Supportive, BRIGHT, and amazing for all ages, we are SO excited to introduce this very special wrap to you all.
Enjoy!!
paxbaby
paxbaby