paxbaby.com
We just LOVE it when people share their babywearing photos with us.
Bonus points if they make us "awwww" or giggle out loud.
paxbaby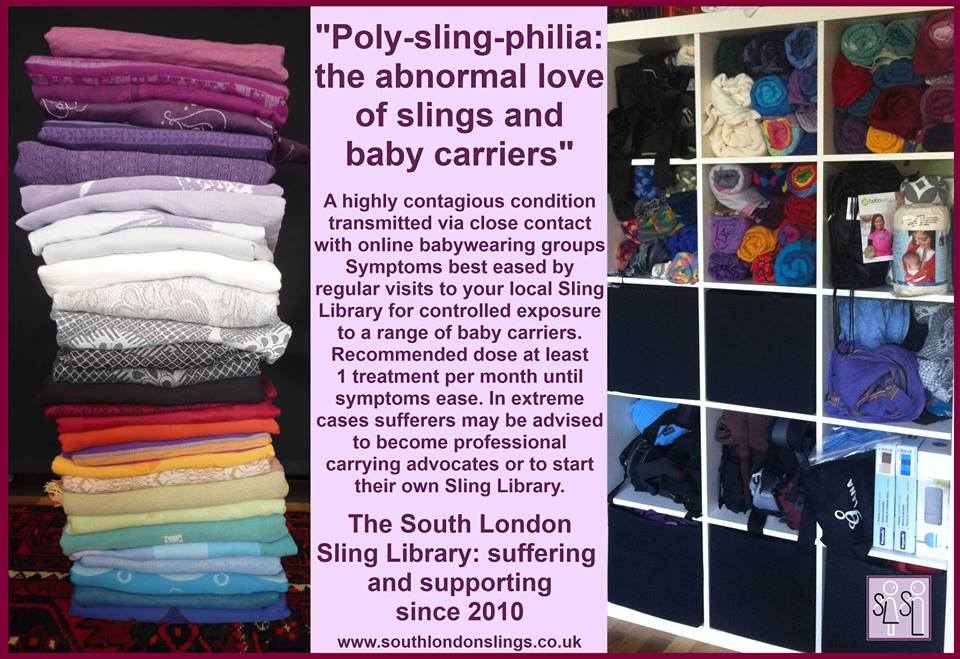 ppaxbaby
So spill the beans, how many carriers do YOU have in your stash?
What about in your local babywearing group?
It is soooo easy to start "neeeeding" more once you start, isn't it??
Well, it is easy to justify having more than one:
One to share,
One shorty,
One long wrap,
One medium size wrap,
One or two ring slings (what if one gets dirty??),
One toddler SSC,
One baby SSC,
Oh wait… a wrap conversion carrier would be nice, too…
Uh-oh!! Before you know it, your collection will look like the above photo.
Hi, I am a PAXmommy and I am addicted to baby carriers.
*wink*