Paxbaby.com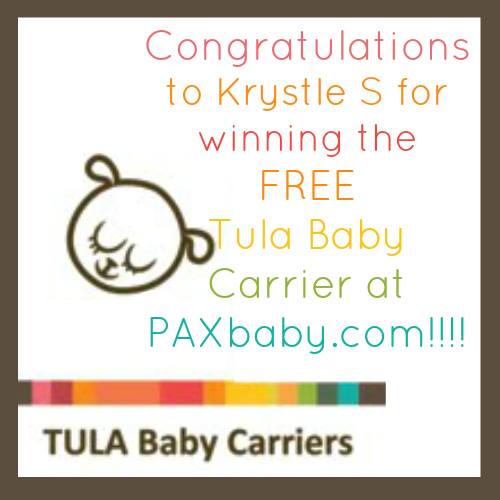 paxbaby
Congratulations to Krystle S. for her awesome win today!
She will be wearing her little one in a FREE TULA Baby Carriers from PAXbaby.com's Tula week give away!!!!
I wonder which one she will pick…
Will it be Ahoi Knots? Love Birds? Sailboats?
Or something entirely different?
Which one would YOU pick if you had the chance?
**Thank you to everyone who participated** and to all of our new fans! Welcome, and enjoy the goodies this week!
I wonder what we will have up our sleeves for tomorrow.
Any guesses?
Happy TULA Baby Carriers week
and