paxbaby
paxbaby
Where will YOU be babywearing  this weekend??
Our family tries to go on at least one big adventure every weekend as a family.
We love going to local farmer's markets, our favorite parks, beaches or lakes, having bbqs with family and friends, hiking, exploring and tons more!
Where do you like to go when you go adventuring??
Do you research something in advance?
Do you cater your carrier to the type of adventure you are planning or do you just keep a stash in your car so you can be ready at all times for anything?
paxbaby
PAXmommy Jillian brought a whole slew of carriers when she went on her big PAXbaby.com playdate tour last Summer, including this beautiful Aqua & Lime Pune Hop Tye.

Looking for a HSA WCMT that won't wilt your PP tree? (That's a highly sought after wrap conversion meh dai that won't break the bank – if you're new to the babywearing lingo)
Look no further, because PAXbaby.com has just received a shipment of  Hoppediz Hop-Tyes in a variety of awesome colorways!
They come in their very own carrying bag so it is super simple to just toss one into your vehicle and go.
Where will your Hop Tye take you?
paxbaby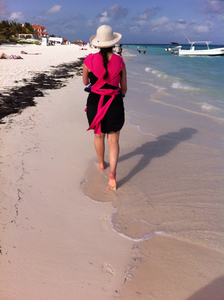 paxbaby
paxbaby