paxbaby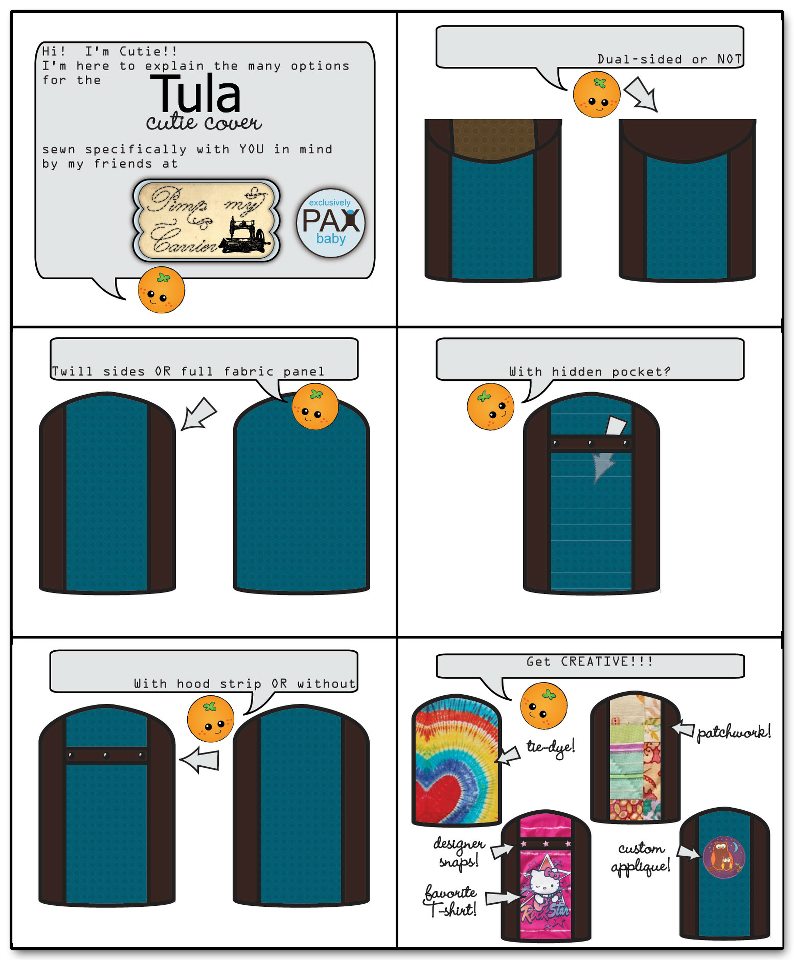 paxbaby
If you didn't score the Double Rainbow TULA Baby Carrier the other day at PAXbaby.com, how about a standard Tula with a Cutie Cover from Pimp My Carrier.
http://shop.paxbaby.com/cutie-cover-for-the-tula/
We have wrap scraps, fun fabrics, open minds and are ready to sew for you!!!!
http://shop.paxbaby.com/tula-baby-carriers/
& email for custom info to :
help@PAXbaby.com
Can't wait to see what you can come up with.
Design the perfect carrier for YOUR family.
paxbaby
paxbaby