Sakura Bloom
paxbaby
Sakura Bloom Ring Slings are the ultimate in fashion and functionality.
 Zero padding but maximum comfort, ring slings never looked SO stylish.
paxbaby
paxbaby
The Sakura Bloom ring sling line comes in a rainbow of colors to choose from so that you can choose the perfect hue for ALL of your babywearing needs!
This sling can take you from the markets in your own backyard, to weddings,  to fancy nights out, to exploring a new country.
Anywhere you dare to go, your Sakura Bloom can take you there.
 paxbaby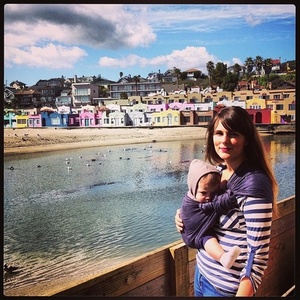 paxbaby
Choose from two luxurious fabrics:
http://shop.paxbaby.com/pure-collection/
or
http://shop.paxbaby.com/simple-linen-collection/
paxbaby
Shhhh… you want to know the best part about these beauties????
 Not only are Sakura Bloom slings made in the USA but, they are  easy to use  AND easy to wash –  simply wash in cold water and hang dry!
Ta-da! Beautiful babywearing can be that simple.
No reason not to try one of these beauties, your only difficulty will be deciding which color to choose!
paxbaby
paxbaby