paxbaby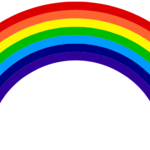 Bet you didn't know that one of the most well known European wrap companies also makes a Wrap Conversion meh dai!
Babylonia, parent company of the BB Slen and the Tricotti, has designed a simple, yet highly functional meh dai manufactured in Europe with woven wrap components keeping the style sleek, compact, and multi purpose!
Front carry, hip carry, back carry, infant carry, toddler carry, high carry, low carry : you name it, the BB Tai can do it!
paxbaby
paxbaby
The BB Tai packs a lot of bang for your buck, and weighs in at under $100 making them one of the best priced carriers on the market.
Seriously.
meh dais are a great, lightweight option for babywearing on the run. Roll it up and store it anywhere you are: the back seat, diaper bag or purse, backpack, suitcase, parent's house, trunk of the car. They are stylish, easy to use and comfortable not only for YOU but for your little traveler.
A meh dai is everything you need and want out of a wrap, but in a more compact and "user-friendly" package.
paxbaby
paxbaby
The body of the meh dai is a generous 18 inches wide and 15 inches tall, and the slide up headrest adds another 5 inches of height & support to last you and your little one well into the toddler years. Each waist strap in 30 inches long, allowing for accommodation of a wide variety of body sizes and shapes.
I love stashing my meh dai in our car, for quick uppies while out and about, in fact, ours will be used today for a chilly walk at the beach. Brrrrr.
Where do you wear YOUR meh dai?