NEW to PAXbaby.com
The newly improved
Angel Pack
soft structured carrier is detail oriented and comfort based!  Detachable hood, front pocket, chest clip, adjustable shoulder strap shorteners, safety buckle straps and on the Toddler size, an additional waistband pocket, and padding for the buckles with your optimum comfort in mind!

The wrap qualities are not lost on the buckle carrier though; supreme support, maximum durability, and excessive comfort are all traits of the Wrap Conversion SSC!  Each of these
WCFB (wrap conversion full buckle)
come accompanied by a matching drawstring bag!  Enjoy our  favorite feature most of all – the crossable shoulder straps that create such a natural ability to wear your baby all day long if needed!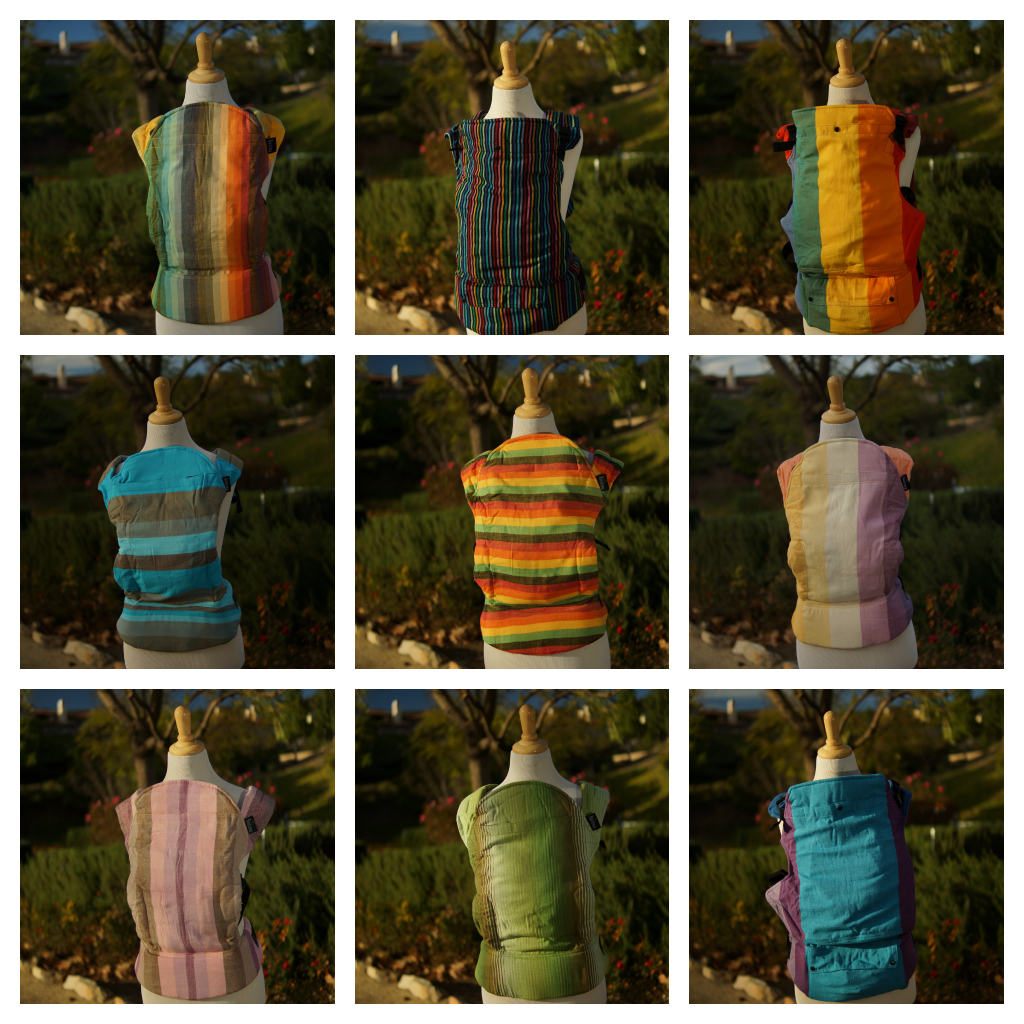 paxbaby
We just KNOW you will be as excited as we are about these carriers!!
NOW, to pick a favorite!?!!
Who knew babywearing could be this fun.
THANK YOU to
Angel Pack
for these wonderful carriers made in the Dominican Republic in a manufacturing facility set up by the
Angel Pack
owner to give her native people work and a way to support their families!