Who is in the mood for another PAXbaby giveaway!??
How sweet are these onesies designed by PAXmommy Anna and fellow babywearer CharLee Christian at Quasico designs?!
Sewn by the lovely Dharma Trading Company from a silky 70% bamboo 30% cotton blend, this onesie is ultra soft against your little one's skin.
They are screen printed by a local (Pullman, Washington) artist  for Puck and Whimsy using waterbased, non-toxic & eco-friendly inks.
These BABYWEARING ADVOCACY onesies come in either purple or teal, and in sizes :
3 months, 6 months, 12 months, 18 months or 24 months.
Which would you choose?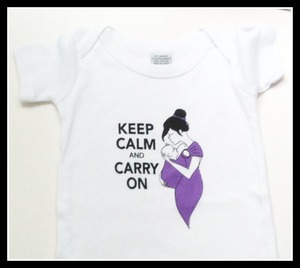 Purple
or
Teal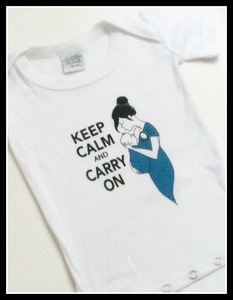 In order to enter in this FFS (free for shipping) giveaway please comment below on this blog post with the color and size onesie you would choose, if picked.  Be sure to have your correct name & email address listed so we can contact the winner for their shipping info!
This contest closes at midnight PST.
Good luck, friends, & thank you Puck and Whimsy for the fun give away!
OH and do not fear if you do not win!! These exclusive onesies will soon be available for purchase at PAXbaby.com.
YAY!