Have you ever wondered about babywearing and Disneyland, and if the two can really go together? PAXmommy Jillian and her family are seasoned vets when it comes to babywearing at "The Happiest Place on Earth"… here are a few tips from the pros:
1. Most rides where baby is tall enough you can wear them (although there are a few weird ones). So go! Have fun 🙂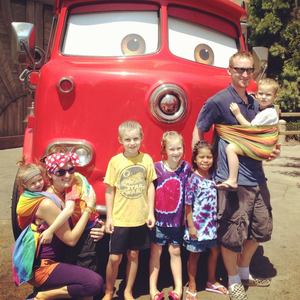 2. Toy Story Mania only allows buckle carriers – no RS or wraps, so make sure to bring some options!

3. Carousel in Fantasyland only allows front carries – no back carries!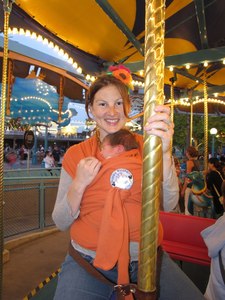 4. A few they will ask you to turn baby to front facing while seated on the ride which is odd and inconvenient if baby is sleeping but not the end of the world!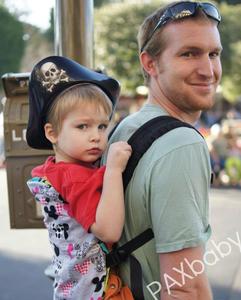 All and all, Disneyland is pretty babywearing friendly,  so don't let it intimidate you. Pack a few of your favorite carriers, grab your kids, and go PLAY!
PAXmommy Jillian gets a lot of compliments from cast members while wearing because they all can see just how convenient it is!
Which Disney character could you see being a babywearer?
Help spread that babywearing LOVE!!