Something purple has come to live at PAXbaby.com!!!!  This Ocah Full Buckle Wrap Conversion carrier will be travelling after getting snuggled by Baby #6 & I for a couple weeks!!!  Buckle waist, crossable and dually adjusting shoulder straps, cinchable hood and leg padding completes this custom wrap conversion made from a dyed Loiuse Storch woven wrap in an "in between size" 40mm wide!!
PAXbaby.com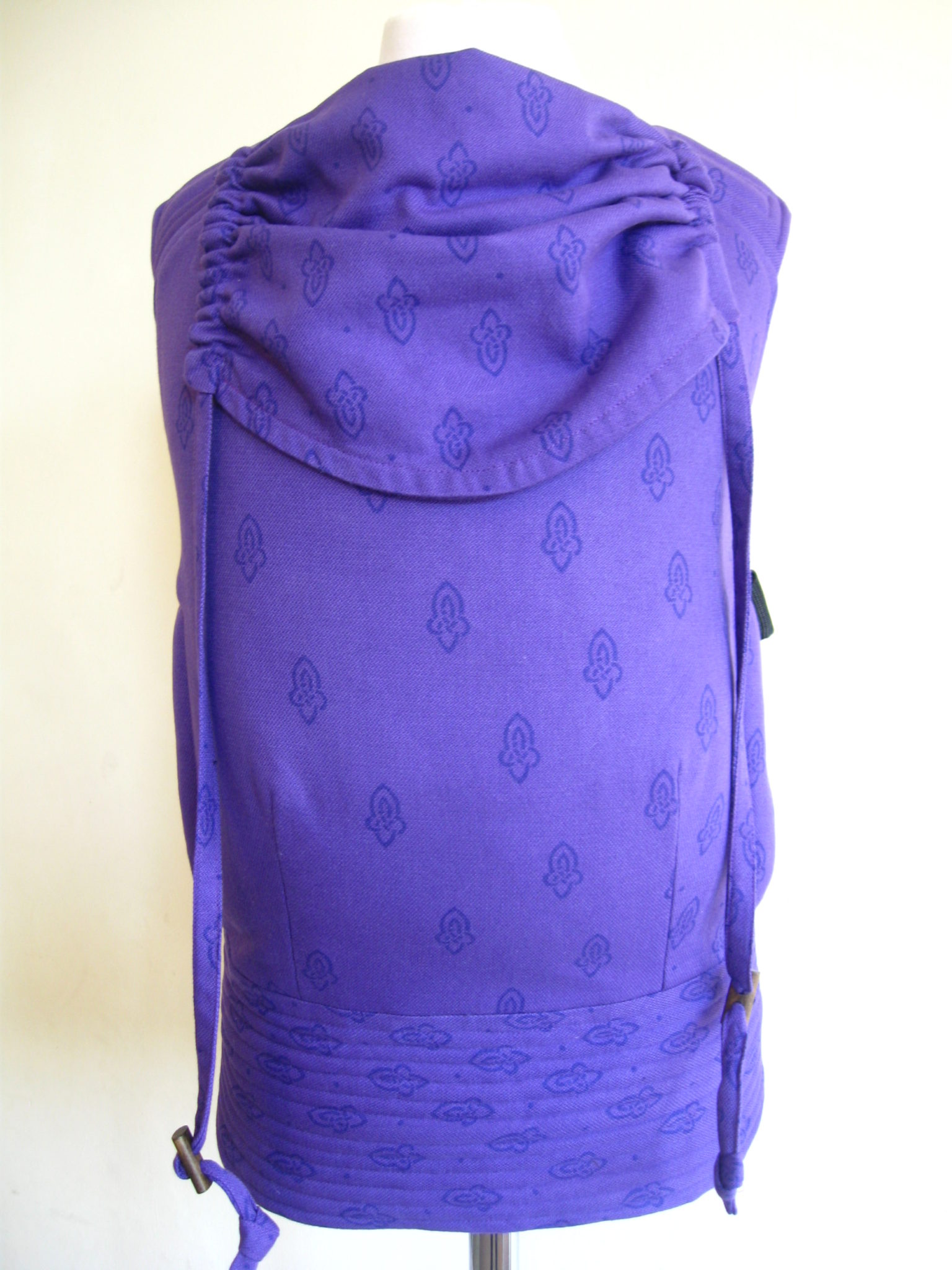 Want a turn?  Email me at
jillian@PAXbaby.com
with
Ocah
in the subject line, & I promise to share!!!
PAXbaby.com