PAXbaby.com
Want something perfectly yummy to bake with baby's help?  Or not so much help?  Strap baby on and get to baking!!!  These sweet corn cakes are absolutely fabulous!  I don't have a picture of our cakes because we ate them too fast for the camera to even catch!  And there are certainly NO leftovers!
PAXbaby.com
Best Sweet Corn Cakes
*best of all, they are gluten free so our whole family could enjoy!
PAXbaby.com
Ingredients needed:
1/2 cup butter – softened
1/3 cup maseca – masa harina
1/4 cup water
1 1/2 cups frozen whole-kernel corn –  thawed & processed until chunky in the food processor
1/4 cup cornmeal
1/4 teaspoon salt
1/2 teaspoon baking powder
1/3 cup white sugar
2 tablespoons heavy whipping cream
PAXbaby.com
Directions:
Preheat oven to 350 degrees.
Beat butter in bowl until creamy. Add the Maseca flour& water.  Mix well. Stir processed corn into the butter mixture.
In a separate bowl, mix cornmeal, salt, baking powder, sugar, & cream.
Mix both bowls together &  stir to combine.
Pour batter into 8×8 inch ungreased baking pan.
Place pan into a 9×13 inch baking dish filled a third of the way with water.
Bake for 50 – 60 minutes.
Allow to cool for 10 minutes.
PAXbaby.com
Best tip:
Use an ice cream scoop to serve the corn cakes.
PAXbaby.com
Enjoy this cutie pie picture of babywearing daddy, Luke, and his his tiny chef on his back in a Beco Butterfly II!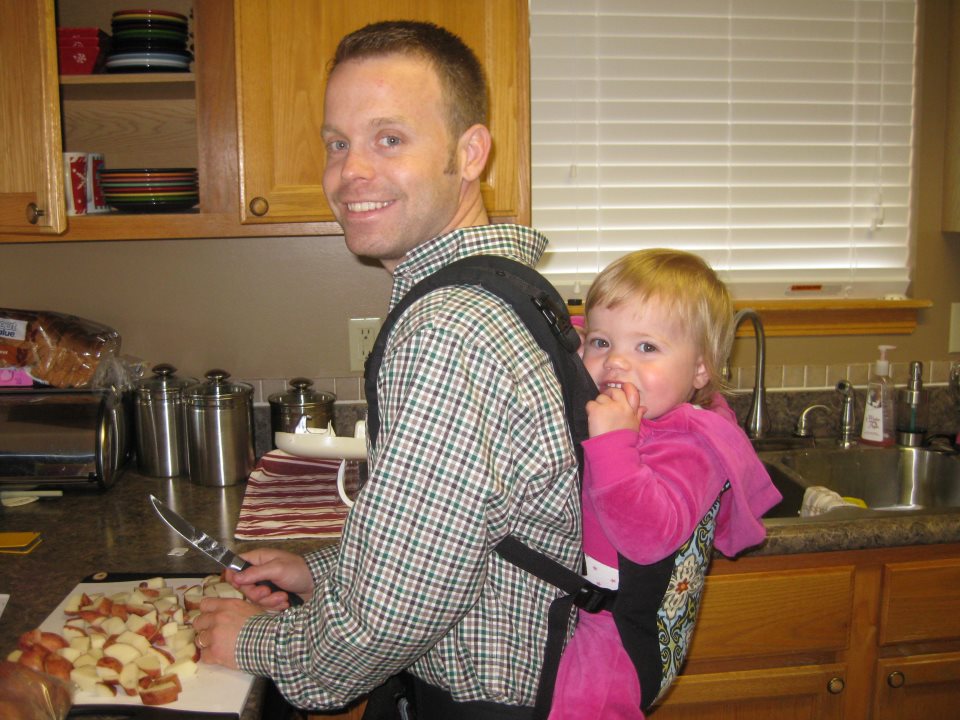 PAXbaby.com
*happy {baking} & babywearing*
PAXbaby.com