PAXbaby.com
Ask me the top 10 reasons why I love my AngelPack Soft Structured Carrier, babywearers, please!!!  OK, I'll tell you!!!
PAXbaby.com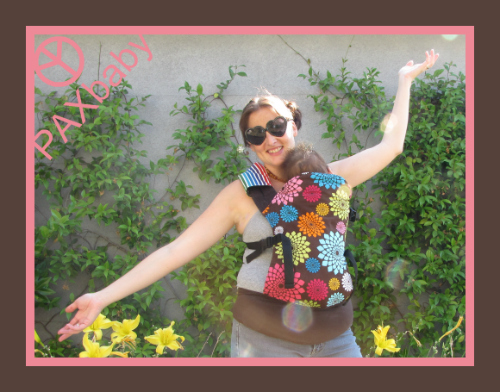 PAXbaby.com
#1 – This buckle carrier is lightweight for warm weather babywearing!  No heavy padding here!
PAXbaby.com
#2 – The AngelPack has crossable shoulder straps that make an X on your back when front carrying!  This helps to distribute baby's weight over your entire back and shoulders!  No sore spots!
PAXbaby.com
#3 – The shoulder straps are wide enough to cup your shoulders!  No riding up on your neck!
PAXbaby.com
#4 – The removable hood provides shade and napping support for wobbly heads!  No baby sunburn!
PAXbaby.com
#5 – The hood and chest strap can be stored in the hidden pocket on the inside of the front panel!  No losing accessories!
PAXbaby.com
#6 – The waistband is tapered & attractive!  No muffin top!
PAXbaby.com
#7 – The buckles on the shoulder straps are dually adjusting for the perfect fit!  No discomfort!
PAXbaby.com
#8 – The AngelPack is manufactured at fair trade facilities!  No guilt!
PAXbaby.com
#9 – The APLX soft pack is organic!  No rash!
PAXbaby.com
#10 – Baby napped for an hour in his AngelPack!!!  No crying!!!
PAXbaby.com
I know we love our APLX, & you will too!  Rent or buy an AngelPack for your angel!
PAXbaby.com
PAXbaby.com
PAXbaby.com