PAXbaby.com
The Beco 4th Generation, better known as the Beco 4G, was the first Soft Structured Carrier to introduce beautiful fabrics on their backpack carrier design to the main stream babywearing population!  Prior to Gabby's carrier – then called the bEco as in "baby eco" – there were very few choices for the babywearing mom looking for something pleasing to the eye as well as comfortable and ergonomic! Unfortunately, due to a power hungry carrier company looking to be the only SSC on the market, the Beco 4G was retired and gave way to the Beco Butterfly II!  Beco's newest model, the Gemini, is a pleasing combination of the Beco 4G and some elements of the BBII, however no carrier can ever take the place in our hearts of the Beco 4th Generation!!!
PAXbaby.com
PAXbaby.com
My Beco 4th Generation was my first "real" carrier after my ring slings!  I discovered the Beco 4Gs while I was pregnant with my 4th baby, and finally chose which pattern to buy when Baby #4 was 3 months old!  Here we are the afternoon I visited Gabby at Beco to get fitted with my very first Beco!  Little did I know where that lovely Beco 4G would take me….
PAXbaby.com
PAXbaby.com
Did you know that PAXbaby sells Beco 4Gs?  Yes, we have a stash of these fabulous and hard to find carriers for sale as well as for rent through PAXbaby's Sling Exchange, so try a Beco 4G today and see what I'm raving about!
PAXbaby.com
Sarah B. & her lil guy bought a Beco 4th Generation in the VHTF fabric, Echino Cocoa Butterfly, and had nothing but wonderful things to tell me about her new carrier!  Thank you, Sarah!!!!
PAXbaby.com
"Jillian!
PAXbaby.com
I LOVE LOVE LOVE (did I say that enough?) my Beco 4G!  Its a little big too big for my 6 month old baby still (I was surprised about that, but it means lots of room to grow!).  SOO comfortable, I can't wait for him to grow into it a little better.  And it is BEAUTIFUL!  I can't believe they stopped making the 4Gs!  This one will definitely be well-loved here!
PAXbaby.com
Thanks again,
Sarah"
PAXbaby.com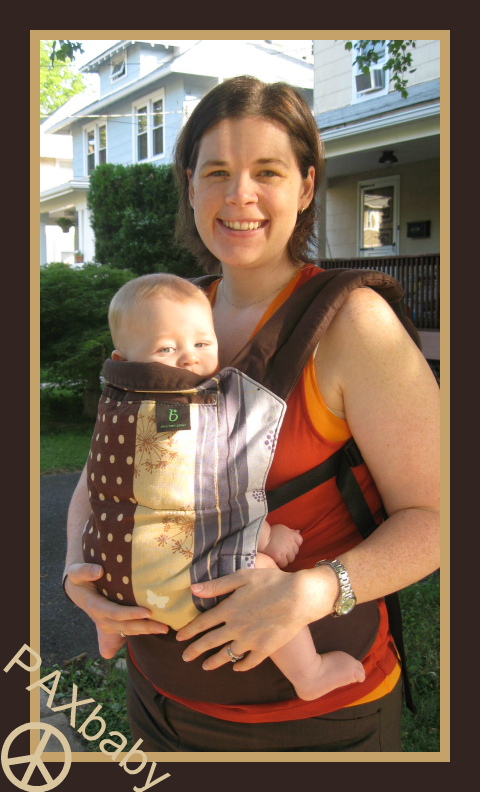 PAXbaby.com
PAXbaby.com