PAXbaby.com
Another PAXbaby – Beco Baby Carrier love letter!!!
PAXbaby.com"The Beco Gemini… is quite possibly, one of the best baby purchases I have made. The pic is in Sea World Orlando. It was PERFECT! There are so many place you can't take a stroller, so I would pop him in the Gemini and show him around. I think the carrier made the trip as he was happy as a clam in it! Of course, it was also perfect for his naps and when he wanted to be close to his mom."
PAXbaby.c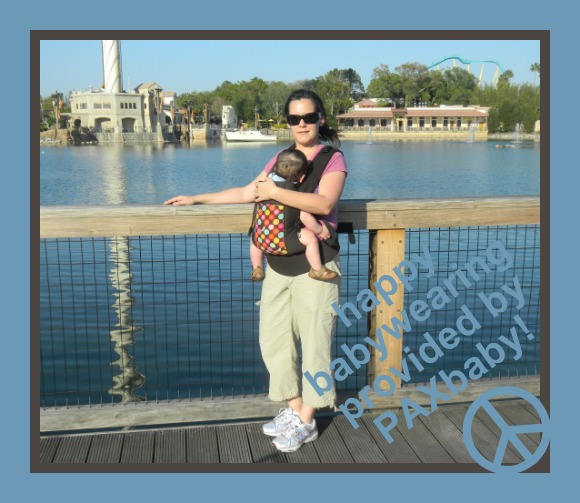 om
PAXbaby.com
THANKS for the sweet email & adorable picture, Leslie!  Your babywearing experience will be even cuter once you have your custom Ginger Strap Wraps and Mai Poketto by Pimp my Carrier!!!!
PAXbaby.com
PAXbaby.com