PAXbaby.com
If you haven't noticed, PAXbaby's collection of exclusive Beco prints has been slowly growing over the past few months!  We have more that aren't listed on the website, so be sure to ASK if you are looking for something in particular!!!  Finding the time to upload the new swatches and pictures is proving to be a challenge due to the PAXbaby Mama's new need for SLEEP – no all nighters here anymore! Slowly but surely, the new prints will be listed!  In the meantime, get a peak at a few new designs, and enjoy the newest custom edition, an oldie but a goodie, Aimee Lacework!!!
PAXbaby.com
PAXbaby.com
PAXbaby.com
And here is Dandy, a Michael Miller damask print perfect for moms or dads!
PAXbaby.com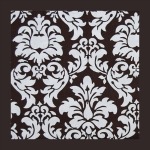 PAXbaby.com
PAXbaby.com
And a super cute new print, called Keiko, meaning"adored one."  For anyone looking for a new carrier featuring owls, the Keiko Beco Butterfly II is THE ONE!  And don't forget to ask about matching baby carrier accessories like Drool Pads or a Mai Poketto!
PAXbaby.com
PAXbaby.com
PAXbaby.com
*happy shopping*
&
*happy babywearing*