The Davidssons took a family trip to Disneyland on Monday! We had a wonderful time, enjoying the lack of crowds and the quick lines!
At the entrance of Disneyland with Baby #4 on my back in the GEMINI!!!
Saying Hi! to Princess Jasmine
At Astro Buzz Blasters!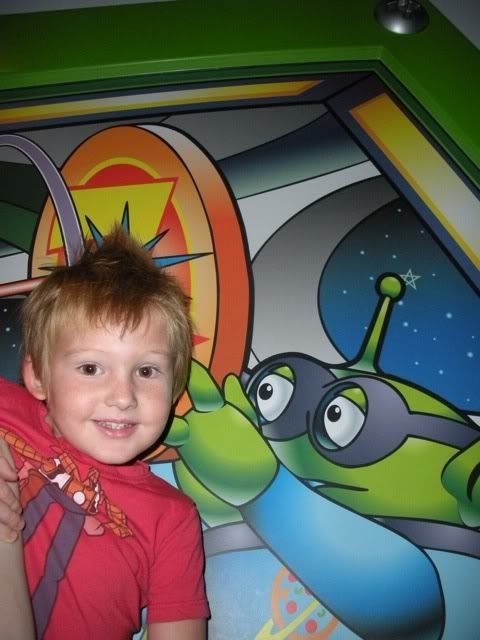 Signing boat in the line for Jungle Cruise!
Front carry with my 24 pound 22 month and crossed shoulder straps.  VERY comfortable!!!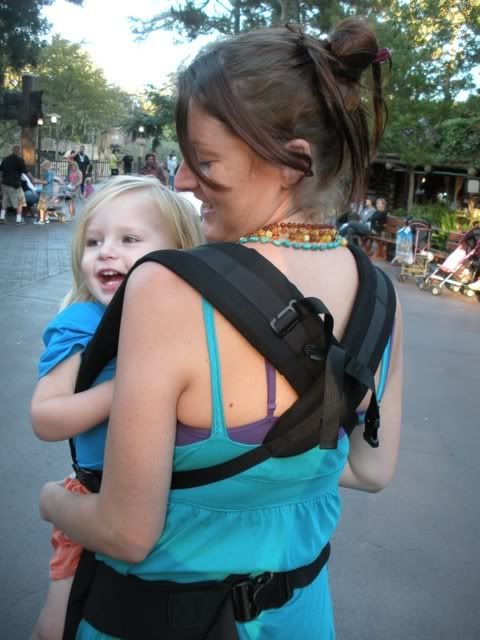 And the sweet face I get to look at every time I look down!  Cute Baby #5!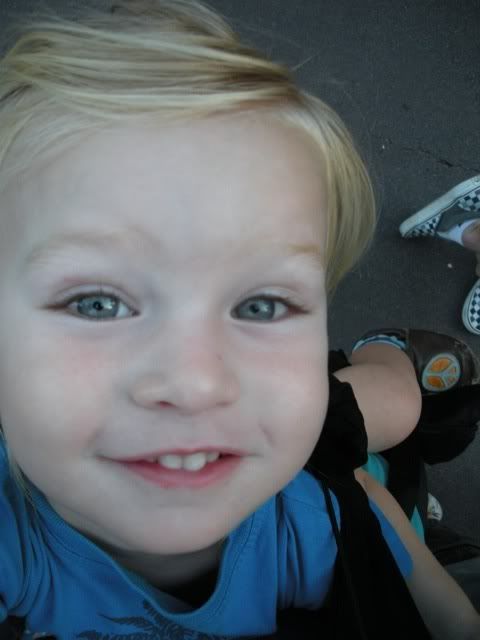 After 6 hours straight, the Beco Gemini was a definite success!  Hooray for hands free babywearing!
*happy babywearing*