Congratulations to AlisaMarie on being the very first mama to have a Beco Gemini!!!  PAXbaby loved your Beco video!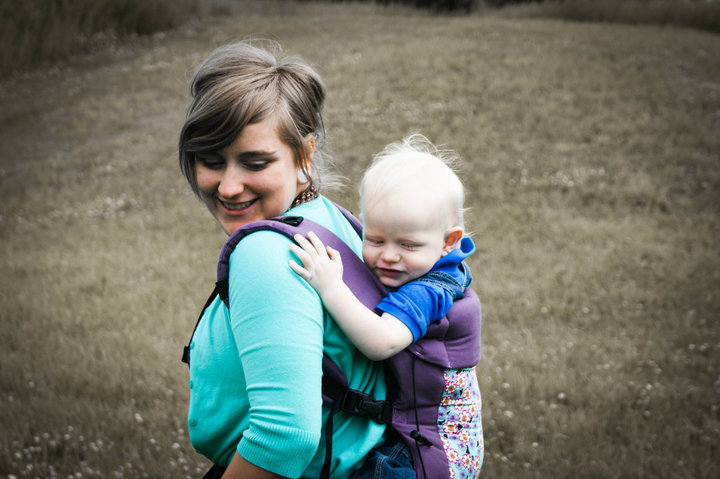 PAXbaby's exclusive babywearing interview with the ONLY Gemini owner in the whole world!

How does it feel to be the very first Gemini babywearer?
It feels awesome! I feel like the coolest mom on the planet 😉

What was your first reaction when you put on the Gemini?
I loved how soft and yummy it feels! It feels like a pillow! The padding is awesome.

How do you like the headrest?
The head rest is great because it's firm enough to hold levi's neck from going back. He hated the hood but this doesn't bother him at all!

Do you think you will use the front facing out option?
No. Levi's too big now, and it just looks like silly. Plus we've never really done it before so there's no need to start now.

Crossing the shoulder straps into an X in a front carry – fan or foe?
Total fan!!! I looooooved that. Very comfortable.

What is your favorite feature of the Gemini?
This is a tie…. I love how soft and padded the carrier is and I really like that the straps cross. Oh and did I mention how absolutely gorgeous the purple straps are??? Sooooo cute.

THANK YOU, Alisa & Levi, for your sweet photographs & your babywearing enthusiasm!!!  Enjoy your Beco Gemini!!!

*happy babywearing*