For all of you who wanted to participate in the Beco Gemini video contest, but weren't able to get your paws on a Beco to use, this contest is FOR YOU!  Submit a video telling us why you need a Beco Baby Carrier or why a Beco Butterfly would be better than the carrier you already have – keep it clean, girls, no sling bashing, please!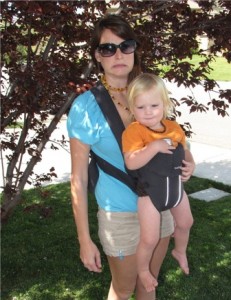 Upload your video to YouTube with your title being set up like this:
Beco Baby Carrier, ___ ____  needs a Butterfly!
So Beco's leading lady's entry would be:
Beco Baby Carrier, Gabby Caperon needs a Butterfly!
Don't forget to link your video to the Discussion Group at the Beco FaceBook page!
Good luck, and can't wait to hear why YOU need a Beco!