I don't usually love boats! Actually, my last adventure on a boat was 2 hours of terror, imagining my children falling over board and being eaten by the sharks (???) that live in our peaceful bay in California??? Hmm…. Post-partum craziness, perhaps! But here I was, 2 years later, and another baby!,  being brave AGAIN, but this time, I actually enjoyed myself – A LOT! It was fun, relaxing, enjoyable, and worth the money we paid to rent a"tinnie" to cruise Australia's Clarence River!
We saw jellyfish, tiny fish, pelicans, seagulls, and the best of all, 2 DOLPHINS!!!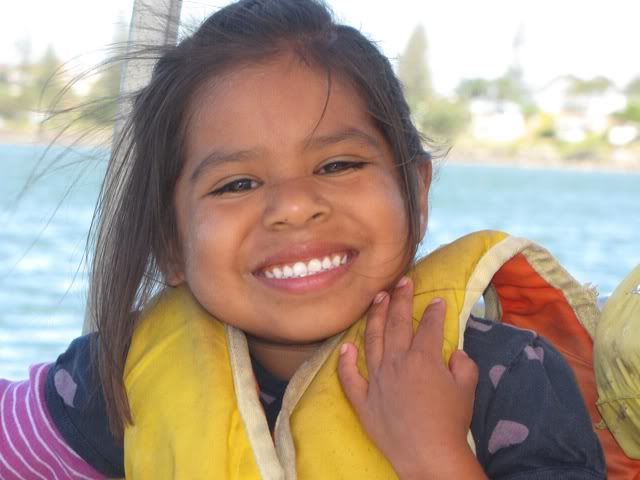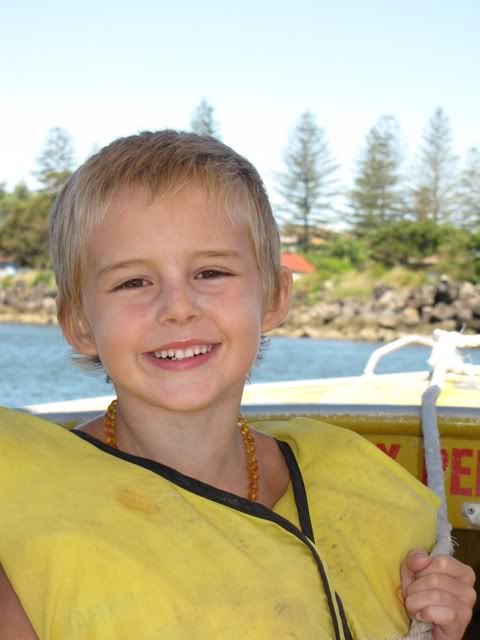 Thanks to my Beco Butterfly, Baby #5 stayed calm and peaceful through our 3 1/2 hour adventure. He did a lot of laughing, watching, pointing, then yawning, nursing, and napping! Breastfeeding in the Beco was easy, and even on the boat he was comfortable and happy!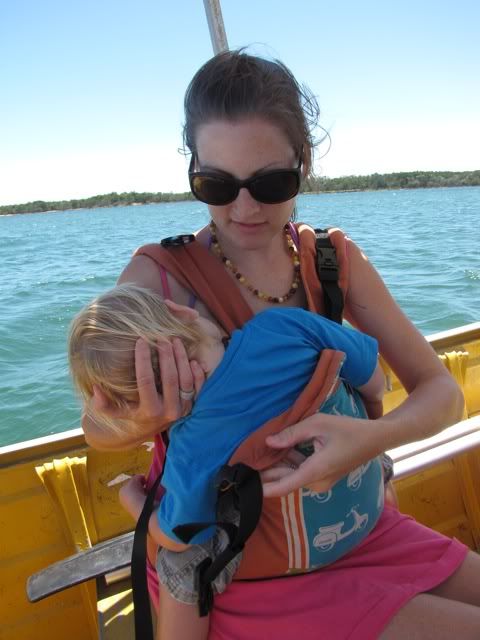 Fabulous weather, fun adventure, great kids, happy baby, contented family!