I am working on my newborn stash for #5 due in October, and an Earthy Rainbow Girasol is SO hard to get that I thought I should start looking now! The nicest mama in Canada contacted me before she posted on FSOT (Isn't that SO nice ) and here it is! My LO thought maybe it was something interesting, but he was a little underwhelmed to see… just another baby carrier…
By the way, the baby shown in my ER is my best friend's little guy! I'm 11 weeks pregnant, which explains the fluff!!!
What could it be?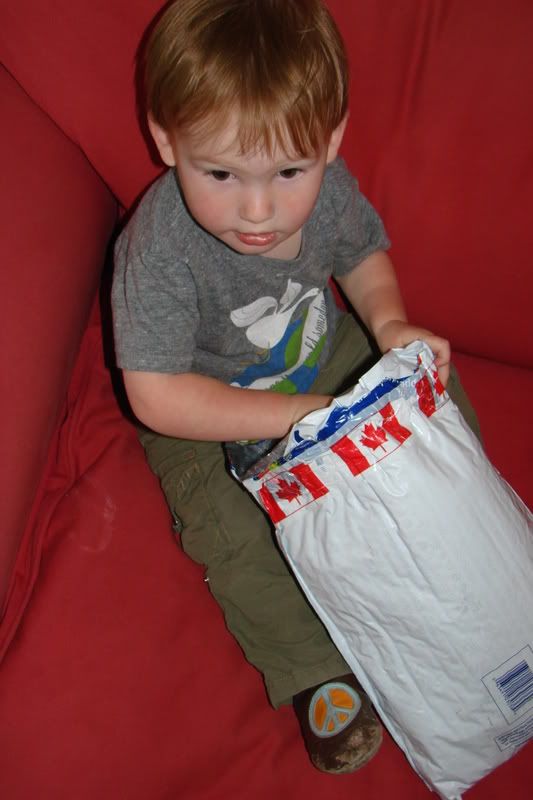 Oooh! A toy???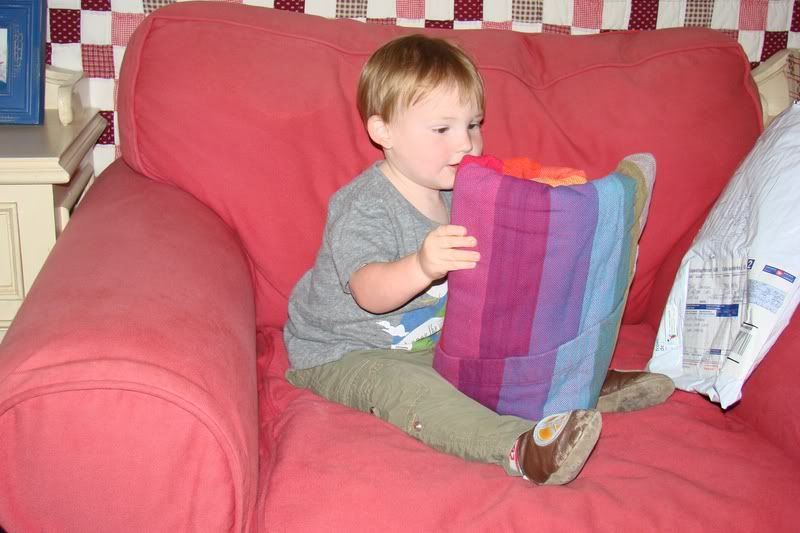 Oh… Just another wrap, really???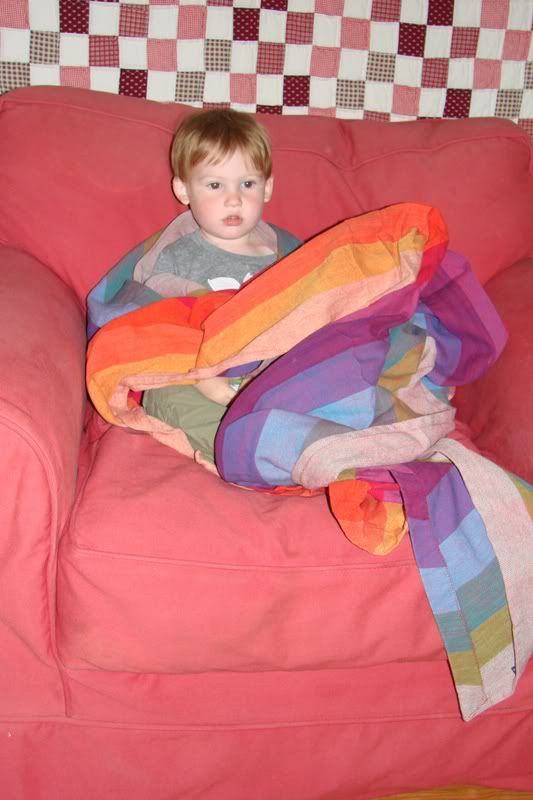 I'm thrilled!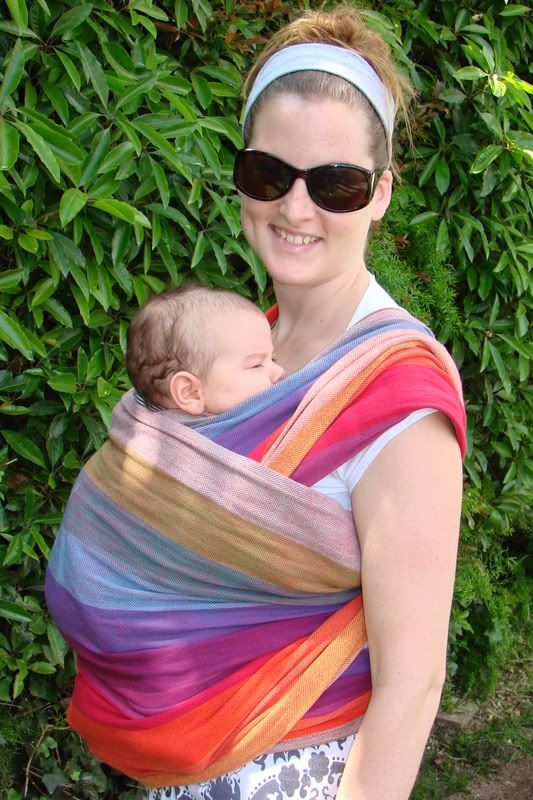 How did I do my first time with a woven wrap???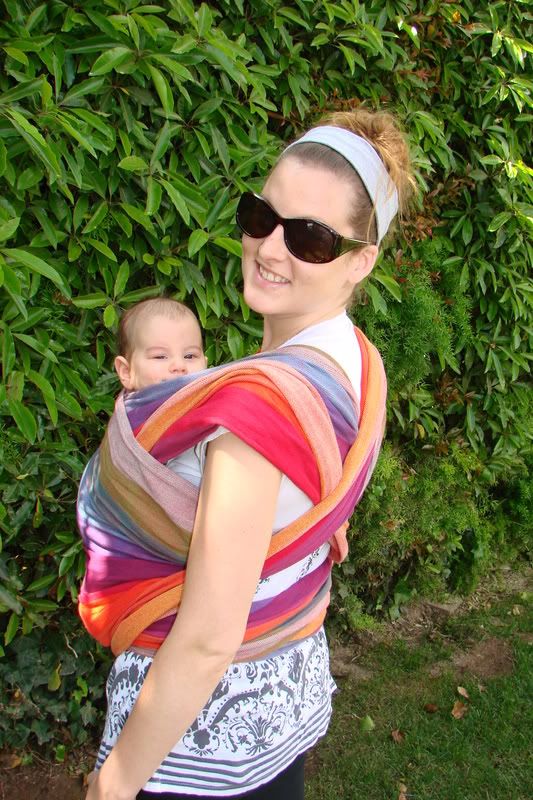 PAXbaby.com
PAXbaby.com